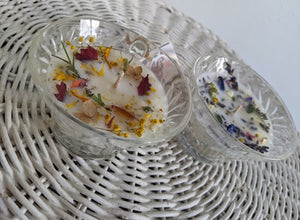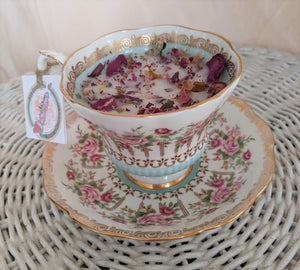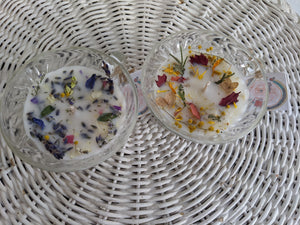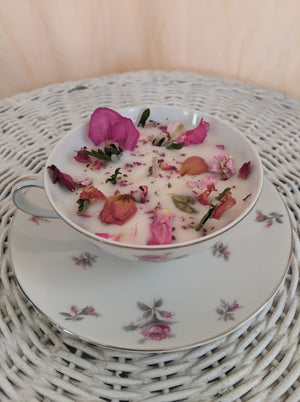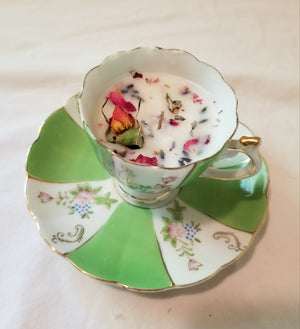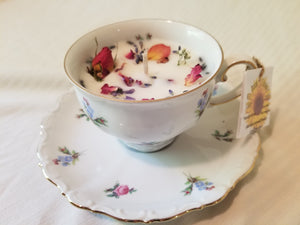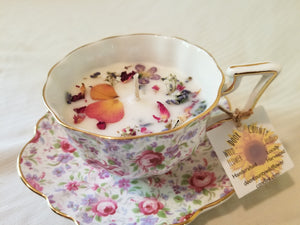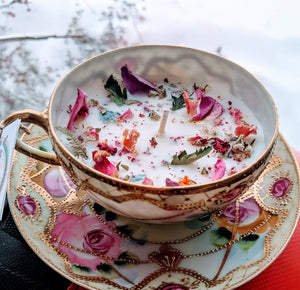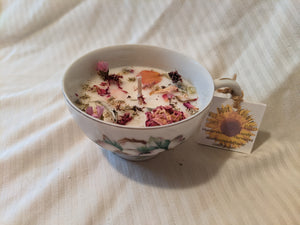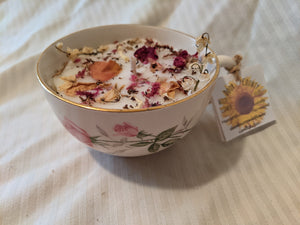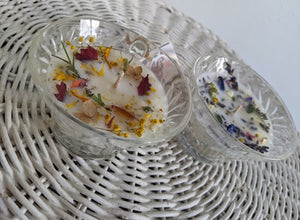 Teacup Candles - Standard and Specialty
One-of-a-kind, handmade candles in a variety of up-cycled teacup vessels. 
"Standard" teacup candles are made in teacups that are part of a larger-set or are otherwise not one-of-a-kind. Flower work is still high-quality, but slightly less intricate.
"Specialty"  teacup candles are made in hand-painted, or otherwise one-of-a-kind teacups, often from England and other parts of Europe. Flower work is also typically a bit more intricate. Available in sizes tiny through extra-large. 
Hand-poured and hand-crafted with wildflowers and natural elements harvested in Sister Bay, Wisconsin.  Made using the most sustainable materials available.
To order: Purchase using method of choice. If you live in Door County, in-person cash exchange can be arranged.
Email doorcountywildflowercandles@gmail.com with desired order specifications including, but not limited to: scent, flowers and/or color scheme. A photo selection of available candle(s) that meet all/some of the desired traits will be sent to you to choose from.